Our companyABOUT INDUSTRIAL
We are a reasonably priced but high quality contractor specializing in copper and fiber optic cable and accessories installation.

Our staffs have many accumulated years of experience in various industries such as Telecommunication, Petrol-Chemical, Marine, Military, Manufacturing, Retail and therefore very familiar with the requirements of each sector.

We have been involved in many extreme or unusual locations such as manholes, container ports, military base, airports, ships, oil rigs, MRT track, substations, exchanges, oil refineries, rooftops.

You can be rest assured your network will be in the good hands of our technicians, well-trained to perform in an efficient and proper manner to ensure minimum loss to your network.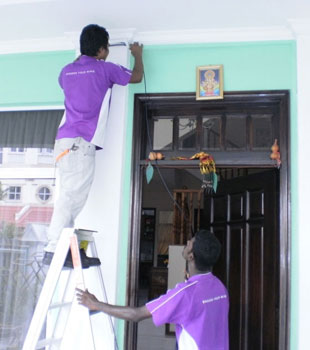 Fiber Tech Solutions Pte LtdOUR PRINCIPLES ARE
We try our best to meet any requirements and situations
Customers' satisfaction is our No.1 priority
We will perform efficiently and professionally at all times